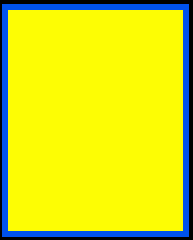 West of Morden
On Highway # 3
Beside Super 8 Motel
24 Hour Info - 204-822-5638
Booking Requests
204-822-5253




Full Service
Campsites
Available on site
Day Time
204-822-4018
After hours
204-822-5253
or 204-823-0306




The Kickstarter campaign was a success.

And that's all folks!!!! WOOOOO HOOOO!!! A HUGE Thank You to everyone who stepped up in support of the Stardust Drive-in!!! It's been amazing!! All the shares, posts & pledges! And the final push into the home stretch to make it all a reality!!!! WE DID IT!!!! IT HAPPENED! WE'VE GOT IT!!!! Thanks to everyone who believed it could and pushed right through to the end! Thanks to all the Facebook pages, radio/TV stations who put the word out there! And the businesses that stepped up to support!! So proud of our community & beyond for coming together and making this happen!!! Too AWESOME!!! YOU ALL ROCK!!!


Good news - we are going to have some movies this month! Not this weekend - but we do have the Steak Spud & Sud July 11th 5-8 pm at Rocks -let's celebrate together!! July 17-19 Paddington/July 24-26 Avengers 2/July 31-Aug 1 Mall Cop 2 - and Aug 2 double feature w/Chappie!!! Hopefully something for everyone!

Check out the guide on the left.